13-03-2019 11:57:32
DAM Quick VSI FD - Restsalg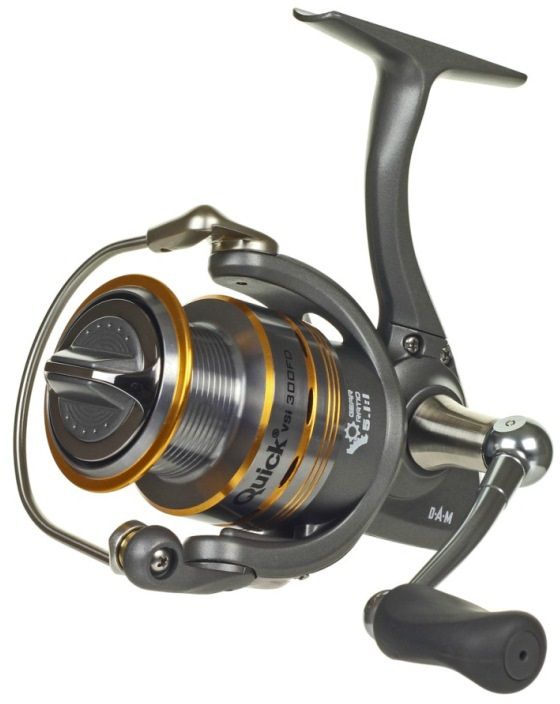 Introducing the first ever Quick wormshaft spinning reel!

DAM saved no expense designing this high performance spinning reel. Thanks to the space saving design of the intelligent wormshaft oscillation system, we have created an ultra-compact reel with a superb line-lay that is ideal for finesse and ultra-light fishing. The Quick VSi is the perfect example of modern elegance combined with German precision engineering.

Technical Details Quick® VSI FD:
5 + 1 sealed stainless steel ball bearings
Instant anti-reverse system
Body and rotor made out of high-impact ABS-graphite
Special UV-resistant matt surface treatment
Ultra-light aircraft grade aluminium pinion
Super strong alloy drive gear
Extremely durable worm shaft oscillation system
Double anodized light-weight aluminium spool
High performance micro-drag system with oversized washers
Computer balanced rotor
Thick hollow bail wire made out of stainless steel
Oversized TiN-coated line roller
Machine cut aluminium crank handle
Ergonomically shaped soft-touch handle knob
Stainless steel external screws
Saltwater resistantv.

----------------------------------------------------------------------------------------------------------------------------------------------------------------

Quick VSi 100 FD
Ball Bearings: 5+1 ; Weight: 205g ; Gear ratio: 1:5.1 ; Capacity: 0.20mm / 170m

Quick VSi 200 FD
Ball Bearings: 5+1 ; Weight: 220g ; Gear ratio: 1:5.1 ; Capacity: 0.25mm / 175m

Quick VSi 300 FD
Ball Bearings: 5+1 ; Weight: 233g ; Gear ratio: 1:5.1 ; Capacity: 0.25mm / 195m

Quick VSi 400 FD
Ball Bearings: 5+1 ; Weight: 258g ; Gear ratio: 1:5.1 ; Capacity: 0.30mm / 245m

mail@jagtogfiskerimagasinet.dk
Se andre produkter fra samme mærke
DAM