04-12-2023 09:48:33
Westin W3 STREETSTICK UL - RESTSALG!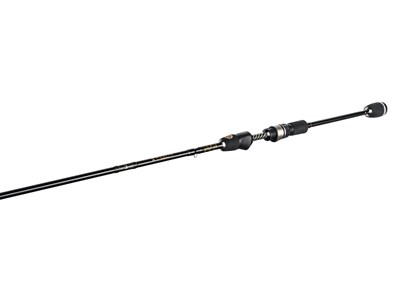 2 Delte Street fishing Stænger i høj kvalitet Fra Westin.
kommer i 6,1 og 7,1 fod.
Producentes Beskrivelse:
"Get ready for a fishing rod that could become essential as an urban accessory, the latest sneakers or a snapback baseball cap. The Westin W3 StreetStick is cool as hell and it's the perfect tool for lightweight fishing in cities with both freshwater and saltwater fishing opportunities. The rod-range covers a wide range of fishing with micro soft or hard lures - so whether your prize fish is perch, trout or small spiny critters from the sea - this range has you covered. A soft tip, but a fast action in the blank means you can throw lures all day long while you take in the cityscape of your favourite urban area. Grab your shades, your cap and your W3 StreetStick and you're good to go!"
Reel Seat: SKS
Guides: LS ring guides
Blank: 'TORAY' High Performance Carbon for superior action and casting
Split-handle with premium grade EVA with rubber cork insert
Reinforced with 3K woven Kevlar
| | | | |
| --- | --- | --- | --- |
| Model | Kastevægt | Pris | |
| Westin W3 STREETSTICK UL 6,1 Fod | 1-5g | 499,- | |
| Westin W3 STREETSTICK UL 6,1 Fod | 2-7g | 499,- | |
| Westin W3 STREETSTICK UL 7,1 Fod | 5-15g | 499,- | |
| Westin W3 STREETSTICK UL 7,1 Fod UDSOLGT | 2-10g | | |
| Westin W3 STREETSTICK UL 8,1 Fod | 2-10g | 599,- | |
| Westin W3 STREETSTICK UL 8,1 Fod | 5-15g | 599,- | |

mail@jagtogfiskerimagasinet.dk
Se andre produkter fra samme mærke
Westin