23-01-2023 12:00:36
Minn Kota Talon Elektronisk anker pind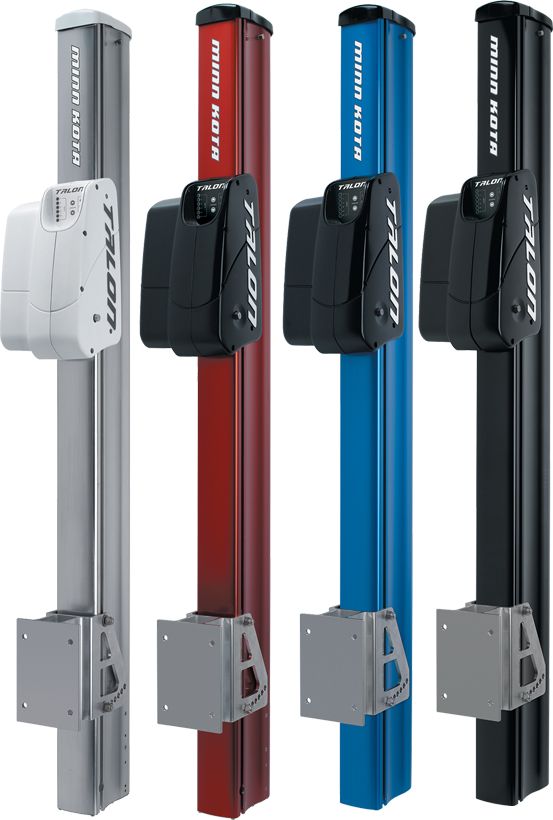 Minn Kota Talon er en ny både at ankere op på lavt vand. En genial og hurtig løsning til Predator fiskeren eller kystørredfiskeren. Minn Kota Talon er teleskopisk og fylder minimalt på hækken. Minn Kota Talon er elektrisk og kobles til 12 volt.

Modellen som føres i Danmark er 12 fod / 360 cm og bliver klar til levering fra fjernlager

Modellen kommer på lager i 2 farver: sølv & sort

Der findes flere kortere modeller i USA også, som kan bestilles hjem, men som ikke lagerføres.

Anker polen er på 12 volt og bruger ca 3 amp. pr op eller isætning.

Den monteres nemt og ubesværet på hækken med de 4 stk. medfølgende bolte & låsemøtrikker.

Vægt 8'' Talon ca. 19kg. / 38lbs Højde: 10

Vægt 10'' Talon ca. 21,5kg. / 43lbs

Vægt 12'' Talon ca. 23,5kg. / 47lbs.

Producentens beskrivelse: 
Talon - Shallow Water Anchor
Anglers who fish in shallow freshwater or saltwater environments have a new tool that quickly and quietly stops and positions their boat, allowing them to fish more productively.
Minn Kota® introduces Talon™, a shallow water anchor with an electro mechanical design that makes it quiet, easy to install, highly durable and quick to deploy. It's also environmentally friendly causing no damage to vegetation or the bottom.
"We were determined to introduce a shallow water anchor that would be far superior in performance and durability than a hydraulic-driven product," Minn Kota Marketing Director Joe Brown said. "With Talon, we have exceeded expectations by eliminating angler concerns about noise, deployment speed, installation and reliability. We also added significant new features to Talon resulting in unparalleled performance."
Talon's innovative engineering and design provide many performance advantages, leading with the fastest deployment time compared to any product in its category. The Auto Up/Down feature needs only a quick press of a button for fully automatic deployment. This eliminates the need to continually press the button until the spike is completely deployed, wasting valuable fishing time. Stowing is just as easy and quick with a press of a button. Talon can be operated from the control panel or wireless remote. Two wireless remote controls come standard.
Talon assures a secure and solid position by providing the highest anchoring force on the market. The exclusive Auto-Drive feature drives the spike into the bottom with three successive hits with increased force on each hit.
When winds and currents pick up, anglers can activate Rough Water mode which repeats the Auto-Drive feature sequence three additional times at ten-second intervals to ensure a secure hold. With Built-In Wave Absorption, Talon's spike remains securely locked to the bottom in rough water conditions.
With no hydraulics, Talon is easy and less expensive to install, and doesn't take up valuable storage space. Talon's versatility of adjustments, both vertically and front/back tilt (30 degrees), allows it to be mounted to any boat configuration without the need of additional shims.
When not in use, the lightweight Talon can be easily taken off the boat, thanks to its Quick Release Bracket (comes standard).
Operating from the boat's existing battery setup, Talon vertically deploys the spike, without fish-spooking noise. To gauge the depth of the deployed spike, the angler can simply glance at the unit's LED indicator lights which display deployment in one-foot increments. When ready to move to the next location, Talon's notification alarm warns users if they start their outboard engine while the spike is still deployed.
Built in the tradition of Minn Kota's legendary reputation for durability, Talon is designed to endure years of frequent use. Made of marine-grade extruded anodized aluminum, Talon can withstand a harsh, corrosive saltwater environment as well as the pounding waves of a freshwater river or lake. Additionally, the indestructible spike, made with fiberglass reinforced composite material, is guaranteed for life.
Talon comes with a comprehensive 2-year warranty and lifetime guarantee on the spike. It is available with either a six-foot, four-inch or eight-foot, four-inch spike and choice of a black or white motor cover. The manufacturer's suggested retail prices for Talon are $1,299 with a six-foot, four-inch spike and $1,449 with an eight-foot, four-inch spike. All models can be used in freshwater or saltwater and come standard with two wireless remote controls. Talon will be available to consumers this fall.
Johnson Outdoors Marine Electronics, Inc. consists of the Minn Kota, Humminbird, Geonav and Cannon brands. Minn Kota® is the world's leading manufacturer of electric trolling motors, as well as offers a complete line of shallow water anchors, battery chargers, trim tabs and marine accessories. Humminbird® is a leading innovator and manufacturer of fishfinders, fishfinder/GPS combo units, chartplotters and digital depth gauges. Geonav® develops and manufactures state-of-the-art integrated navigation systems and autopilots for blue-water fishing and cruising yachts. Cannon® is the leader in controlled-depth fishing and includes a full line of downrigger products and accessories.


 
Talon Tilt Bracket / vippebeslag

En god indvestering er et vippebeslag / tilt mount, som kan tilkøbes, så den kan vippes op under kørsel / transport af båden osv. Der medfølger en støtte pind, som monteres på Talon under transport. Leveres incl. rustfrie fittings (bolte & låsemøtrikker).
Produceret i marine aluminium.
Pris: 3399,-
Easy-tilt action accommodates for low clearance areas and boat storage. Marine-grade, anodized aluminum construction for strength and durability. Adjustable deck support provides stability while tilting. Requires use of a Talon Adapter Bracket - not intended for use with Talon direct-mounted to hull of boat. Designed for temporary clearance - not intended for transport (on water or trailering). Stainless steel hardware included
Talon Universal Modular Adapter Brackets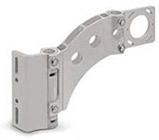 En anden mulighed er at investere i en universal Mounting Bracket arm, så den kan vinkles væk fra motoren eller båden i den rigtige position. Tiltbeslag kan sagtens monteres på armen også, så man får begge muligheder. Pris: 2999,-
Just like Talon locks you to your spot in the water, our Universal Modular Adapter Brackets keep Talon locked on your boat in any condition. With unparalleled strength and an innovative modular design, it's easy to select the right bracket and securely rig Talon on any boat.
To find which bracket you need for your boat, just answer us!

NB! Bestillingsvare

Ring for samlet pakke Tilbud!


 
Minn Kota Talon

| | | | |
| --- | --- | --- | --- |
| Vare: | Vejl: | Nu: | |
| Minn Kota 8' talon BT - Sort 2,4 m - Bestillingsvare | 27.299,- | 24.499,- | |
| Minn Kota 10' talon BT - Sort el. Sort/Sølv 3,0 m - Bestillingsvare | 28.299,- | 25.499,- | |
| Minn Kota 12' talon BT - Hvid el. Sort 3,6 m - Bestillingsvare | 29.699,- | 26.699,- | |
| Minn Kota 15' talon BT - Sort 4,5 m - Bestillingsvare | 35.199,- | 31.599,- | |
| Minn Kota Talon Jackplate monteringsbeslag - Passer til både styrbod/bagbord | 6.549,- | 5.899,- | |
| Minn Kota Talon monteringsbeslag styrbod eller bagbord | 6.549,- | 5.899,- | |
| Minn Kota Talon Tilt beslag | 3.799,- | 3.399,- | |

mail@jagtogfiskerimagasinet.dk