27-01-2021 13:08:49
Penn International VI 80 lb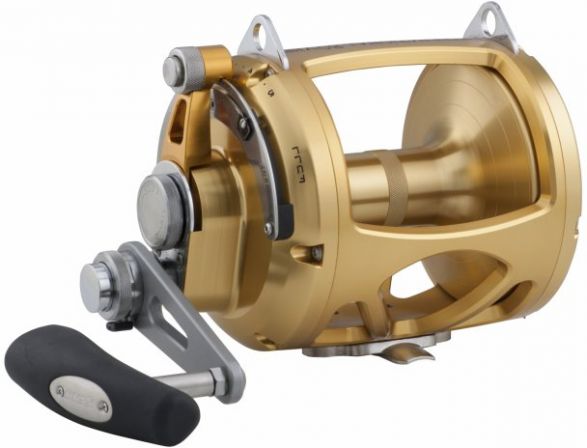 Helt nyudviklede International Big Game hjul fra Amerikanske Penn. Produceret i USA. 
 
Lagerføres i farven guld men kan tages hjem på bestilling i farven sølv.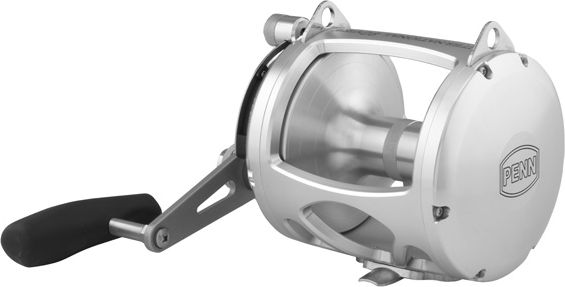 Lagerføres kun i farven guld. Sølv farven hjemtages kun på bestilling. 
Producentens beskrivelse:
Machined and anodized aluminum body and sideplates
Stainless steel main and pinion gears
Quick-Shift II™ 2-speed system
Dura-Drag™ system
Versa-Strike Adjustable Strike stop
Double-dog ratchet anti-reverse
Line Capacity Rings
Made in the USA of domestic and imported components
The PENN International VI series is designed and manufactured in the USA of domestic and imported components. Precision machined from high-strength, lightweight, aircraft grade aluminum in our Philadelphia machining center. Our experienced crew has been designing and producing durable, high-quality reels in this facility since 1932.  The VI consists of a large stainless steel gear train for strength and speed, and a Dura-Drag system which results in a smoother start up and virtually eliminates hesitation, even under extreme drag settings.

mail@jagtogfiskerimagasinet.dk
Se andre produkter fra samme mærke
Penn


Tilbehør
Klik på produktet for yderligere information