18-02-2019 11:02:23
Daiwa Procaster - Restsalg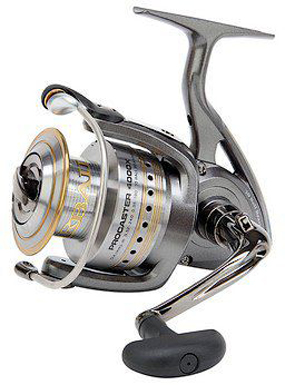 Str.  2500X
Gearing: 5,3:1
All purpose, all serving the new Procaster X range delivers an altogether higher level of performance and value.
With 10BB in every model and the precision of DIGIGEAR too you can be forgiven for thinking that these reels are priced wrong.
Thanks to the ideal balance of spool diameter and ratio each Procaster delivers high, smooth winding power and a remarkable crank rate.

mail@jagtogfiskerimagasinet.dk
Se andre produkter fra samme mærke
Daiwa