02-02-2018 12:00:23
Rebel Cell Battery carrying case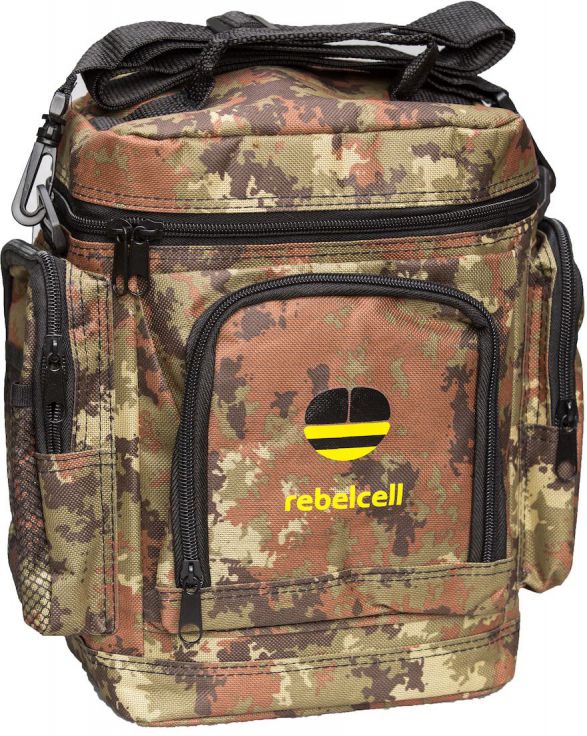 Praktisk taske til dine Li-ion batterier - beregnet til størrelse: 25amp. + 50 amp.
Farve: Camo grøn / Brun
Convenient carrying case for your Rebelcell battery and charger, with sufficient space for your cell-phone, wallet etc.
Use: suitable for use with the 12V25 / 12V50 Angling li-ion battery.
Key Benefits:
Can be used to carry your battery an charger with you
With additional space for cellphone or wallet
Optional cable sets like the Quick Connect Kit can be connected to your outboard or fishfinder. The battery can remain in the case with cables attached
1 year warranty

CAUTION! the battery must be placed and used in the bag sideways. If placed differently the carrying case can be damaged.

mail@jagtogfiskerimagasinet.dk
Se andre produkter fra samme mærke
Rebel Cell