30-11-2015 00:27:02
WaterWolf UW 1.0 - Accessories Pack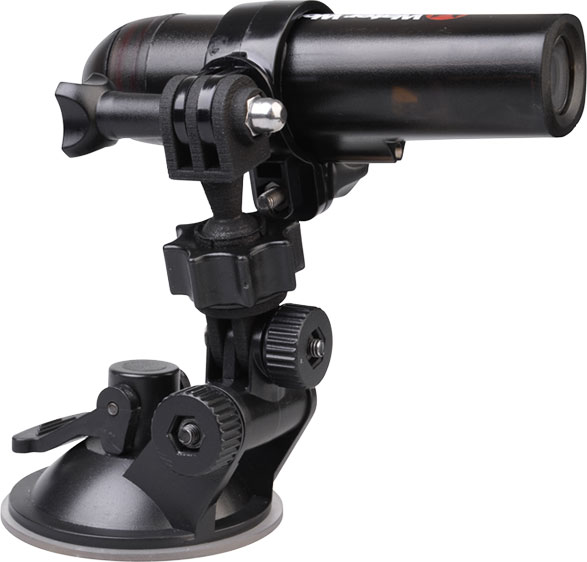 På baggrund af stor forespørgsel vedr. mounts, så har WaterWolf allerede sat en tilbehørspakke på programmet til WaterWolf kameraet. I denne pakke er der vikelig meget tilbehør for pengene!

Water Wolf Accessories pack'en gør det muligt at fastmontere kameraet på en helt masse sjove steder hvilket giver dig spændende vinkler når der fiskes eller udøves sport! De sjove vinkler gør din film MEGET mere SE-værdi for andre, når der til sidst redigeres en film sammen.
Der medfølger sugekop, pole-mount, rælings-mount, Tripod mount, vinkel-mount mm. Alle delene på billedet ovenfor følger med i pakken.

De nye mount's passer 100% sammen med GoPro's & Garmin Virb tilbehør, hvilket betyder, at man her har stor fordel, da man kan bruge flere typer kameraer med de samme mounts!

A collection of mounts to fit most recording situations.
Attach your Water Wolf to boat hulls, railings, windows, tripods and much more.
Clamps to standard boat railings
Enables you to mount your Water Wolf on a tripod
Quick-release suction cup, for all smooth, flat surfaces
Ball joint for quick and easy adjustment

Locking plug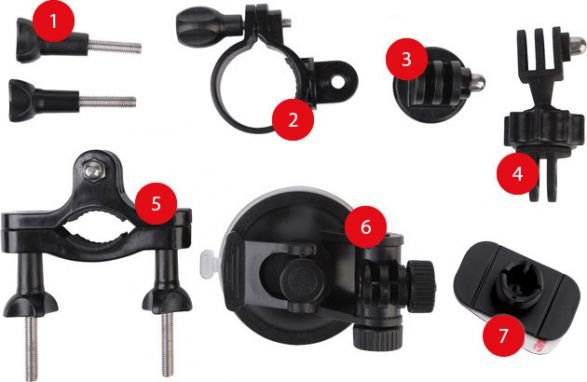 Camera holder

Tripod adaptor

Ball joint

Railing/pole mount

Suction cup mount

Ball joint adhesive mount


Attach the camera to boat hulls, windows, bait boats or any other smooth surface. The suction cup mount can quickly be attached, and the ball joint allows easy adjustment of the camera.


Mount your Water Wolf to boat railings and get the fight and landing on video. You can also attach it to poles or banksticks, for filming under water, or get a bird eyes view of the boat.




Connect the camera to tripods, camera poles or any other gear that makes use of this 1/4 inch standard thread.

mail@jagtogfiskerimagasinet.dk
Se andre produkter fra samme mærke
WaterWolf