20-08-2019 16:51:14
Lenz Optics Titanium Polbriller - SELÁ !!RESTSALG!!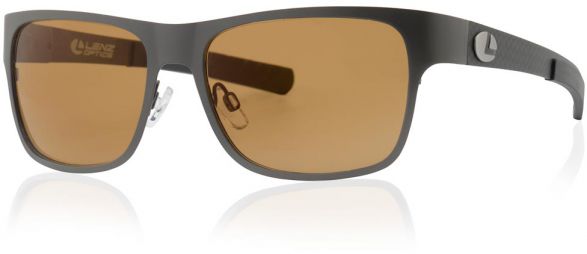 SELÁ : Dark Grey
polarized brown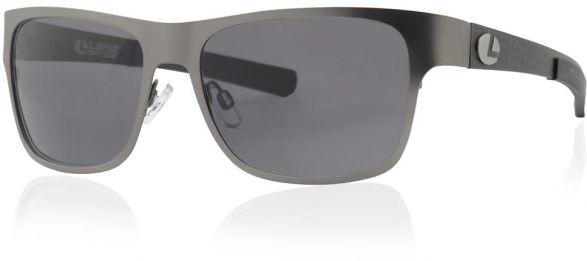 SELÁ : Gun Smoke
polarized grey

SELÁ : Black
polarized grey / blue mirror

SELÁ : Brown
polarized brown / copper mirror
Polaroid briller i verdensklasse med letvægts titanium/carbon stel & super gode ridsefri linser produceret af Zeiss.

Disse håndlavede glas er fineste Zeiss kvalitet, der samtidigt fjerner reflektionerne på vandet. Alle Lenz Optics glas er coated med en hydrofob overflade, der holder brillerne rene, og sikre mod indtørret salt eller andet snavs.

Alle linserne har fået en RI-PEL coating, så de virkelig har svært ved at modtage skidt, snavs, olie & vand - & ellers er det utrolig nemt at fjerne pga. coatingen.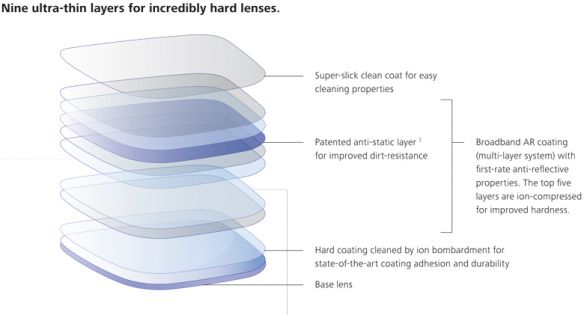 9 Lags glas giver et unikt polaroid brilleglas!
Hvis der skal spottes en sky ørred, eller jages bonefish på flats, er dette den rette brille.
Høj komfort.
Til fiskeren der ikke går på kompromis med noget og ønsker at eje det bedste.
Pudseklud og foldbart etui medfølger.
Medium/large fit.
Måle Skema i mm.
Brillerne findes i fire modeller:
Stelfarve: Dark Grey / Polarized Brown
Stelfarve: Brown / Polarized Brown - Copper Mirror
Stelfarve: Black / Polarized Grey - Blue Mirror
Stelfarve: Gun Smoke / Polarized Grey
High quality lightweight Titanium hinges Extremely lightweight, yet very durable Titanium/Carbon handcrafted frame Certified Zeiss marked Polycarbonate lenses, lightweight, impact- and scratch-resistant 100% polarized for elimination of water reflections improving vision and increases depth perception 100% UV protection for safe total eye comfort and relaxed vision Anti-Reflective coating for reduction of reflected light and elimination of ghost images securing maximum visualperformance and relaxation of the eye Exclusive hydrophobic coating (Ri-Pel) for water repellent effect offering long lasting clean lenses Includes oil-resistant cleaning pouch and foldable hard case Medium/Large fit
When scouting for finicky fish all day, comfort, protection and unsurpassed contrast is what you're looking for.
And if you want to look classy, when heading in for cocktails later in the afternoon, you might as well choose a pair of sunglasses that strike the perfect balance between design and functionality. Look no further than the Selá!

POLARIZATION
Ordinary light is unpolarized because the photons are emitted in a random manner, while sunrays reflected have photons emitted coherently (horizontally polarized). Polarized lenses, are the only lenses, which can stop these horizontal rays. They actually correct the light that hits them, straightening out each subray in order to have it crossing only on the horizontal axis. This is the precise reason why only a single ray of light reaches our eyes while any other reflected glare is always blocked. In the way we can look beyond the point of origin of the reflections and get a clearer view.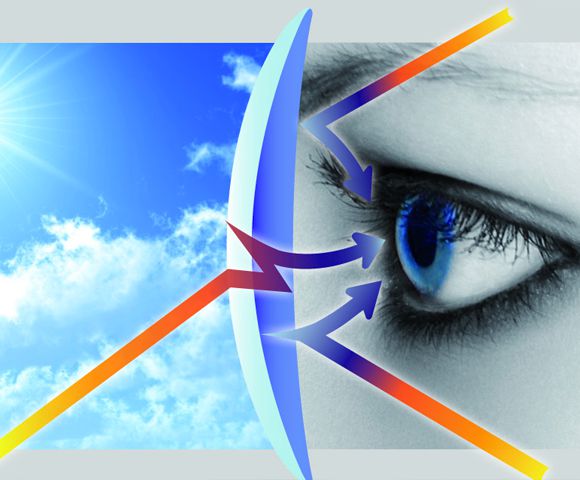 ANTI-REFLECTIVE COATING
ZEISS invented anti-reflective coating technology to address these issues, and continues to develop clearer, more durable lens coatings to ensure that you see your best, look your best, and protect your lenses, no matter what life throws at you. ZEISS coatings are designed to improve your vision, make your lenses easier to clean, and protect your lenses from wear and tear.
About Lenz Optics
At Lenz Optics, we are completely committed to making supreme quality handmade sunglasses – sunglasses with no expenses spared. Our aim has always been clear. We want to make the best sunglasses in the world. Period! That's why we have teamed up with industry-leading German glass specialists, ZEISS, and utilize the very latest in betatitanium-, carbon- and Italian acetate technology. With the introduction of our handmade and superbly designed Premium and Titanium sunglass ranges, we can finally say that we have succeeded!
Besides ZEISS' durable high-performance glass, our Lenz Optics sunglasses feature an array of cutting-edge technologies such as Vision Sunlens, Polarization, Anti-Reflective Coating, OBE Hinges and Ri-Pel Coating. Combined with a range of contemporary and cool designs, we provide you with sunglasses that you'll want to keep on – even after your next fishing trip has come to its conclusion.
Our Premium and Titanium sunglasses have been made with serious fishermen in mind, and they are an invaluable aid, when stalking fish in flickering water – whether in the tropics, along the coastal shores or in rivers. Their ability to pierce through the water and make what goes on below the surface come to life with clear and defined contrasts is something that you simply need to experience!
Besides providing fishermen with the optimal fish-finding sunglasses, Lenz Opticsfocuses on general functionality and durability. That's why, for instance, our sunglasses feature saltwater resistant parts and hand-built titanium and Italian acetate frames. Our sunglasses aren't just pieces of attractive eye candy, they're built to perform and last!
The lightweight frames, we use, have been designed to fit perfectly in order to give maximum protection without loss of comfort. This is particularly important when fly fishing and spending hours on end at the water. We're passionate fly fishermen, water sports- and outdoor fanatics ourselves, and we feel that your eyes and your precious sight deserve the very best!
See the difference!
Lenz Optics

| | | | |
| --- | --- | --- | --- |
| Produkt | Vejl. Pris | JoF Pris | |
| Lenz Optics Titanium Polbriller - SELÁ: Stelfarve: Black - Polarized Grey - Blue Mirror | 2.199,- | 1.499,- | |

mail@jagtogfiskerimagasinet.dk