21-01-2016 00:51:17
Savage Gear Magic Softlure Marker Kit 4pcs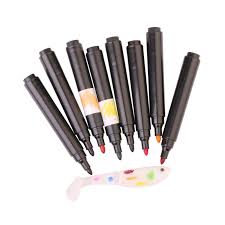 Smart kit med 4 vandfaste marker tusher til at give dine shads eller softbaits det sidste "toutch"!
Meget effektivt til at give dine gummidyr et hug-punkt eller til at få en neutral farve shads til at blive til noget spændende :-)
Der er 4 stk. marker tusher pr pakke.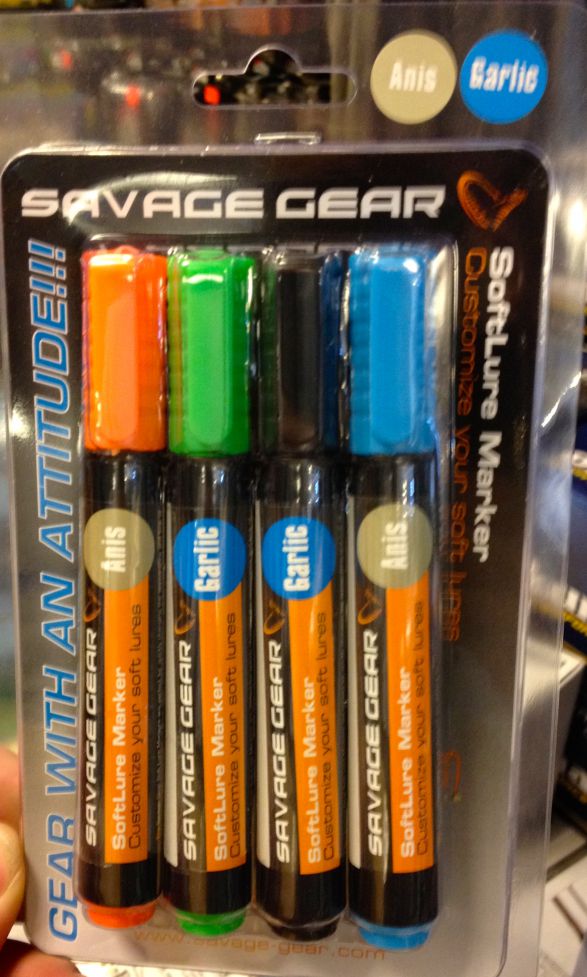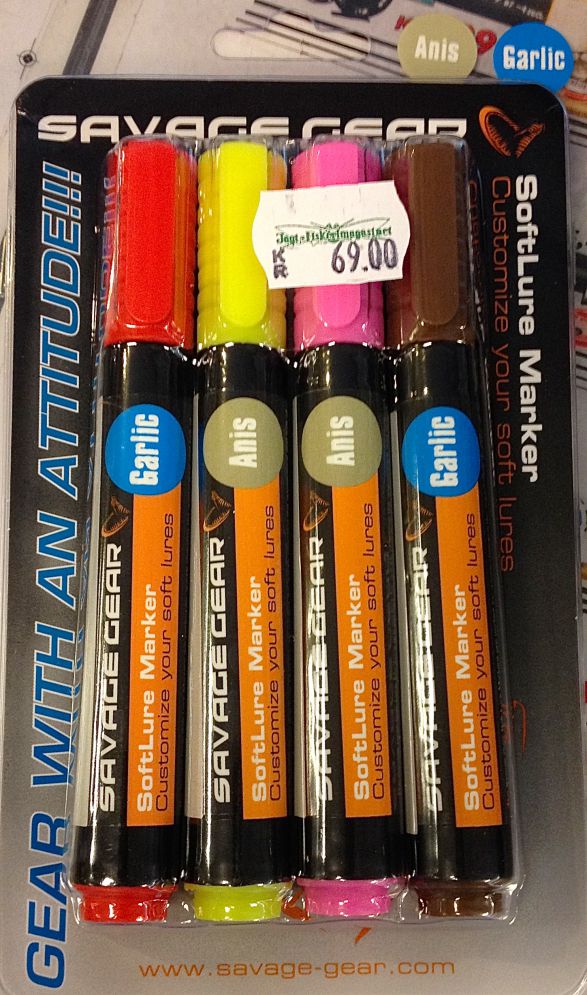 Soft lure markers to add strike points and details to your soft lures! Scented with
Garlic or Shrimp scent!
Apply with care, apply colour to the soft lure when it is dry.
Let it rest for a few minutes before touching!
The colors will wash out after some use, but can be reapplied.
Superb for adding details and strike points to your lures!
4pcs (Red, Yellow, Pink, Brown)
4pcs (Orange, Green, Black, Blue)

Savage Gear Magic Softlure Marker Kit 4pcs

| | | | |
| --- | --- | --- | --- |
| Model / str. | Vejl. Pris | JoF pris | |
| Savage Gear Magic Softlure Marker Kit (Orange, Green, Black, Blue) | 79,- | 69,- | |
| Savage Gear Magic Softlure Marker Kit (Red, Yellow, Pink, Brown) | 79,- | 69,- | |

mail@jagtogfiskerimagasinet.dk
Se andre produkter fra samme mærke
Savage Gear