05-10-2017 13:57:01
Westin W3 ULTRALIGHT SPIN - Bombarda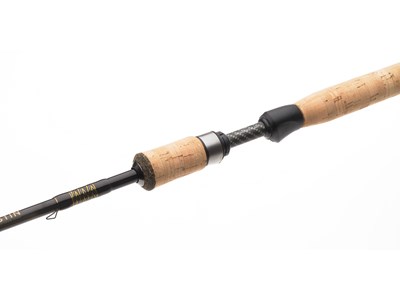 WESTIN W3 Ultralight spin 12 og 13 fod -
Lækker Stang til Bombarda fiskeri ...Både kysten og Put n Take
Hjulholder: SKS + KDPS
Løberinge: LTS ring guider
Klinge: »Toray 'High Performance Carbon
Premium kvalitet kork håndtag / EVA håndtag
Forstærket med Kevlar Carbon
Længde: 12 +13 fod
Kastevægt.: 5-25g - 7-30 g.
Dele: 4 delt
Producentes Beskrivelse:
"The long, light and sensitive W3 Ultralight Spin rods are specialized rods designed to meet the demands of Norwegian anglers fishing in large streams and rivers for trout and sometimes even salmon. These rods are perfect for using a casting float, spirolino or bombarda to present a small fly on a long leader, or for fishing with natural bait like earthworms. This type of rod has gained great popularity outside of Norway and with the fast responding 'TORAY' blank and the light LTS rings the W3 Ultralight Spin rods reaches a new level in casting distances, control and fighting power.
Reel Seat: SKS+KDPS (screw down)
Guides: LTS ring guides
Blank: 'TORAY' High Performance Carbon for superior action and casting
Premium grade cork handle / EVA handle
Reinforced with Kevlar Carbon"
| | | | |
| --- | --- | --- | --- |
| Model | Størrelse | Pris | |
| Westin W3 ULTRALIGHT SPIN | 12 Fod/360cm. | 1.049,- | |
| Westin W3 ULTRALIGHT SPIN | 13 Fod/390cm. | 1.049,- | |

mail@jagtogfiskerimagasinet.dk
Se andre produkter fra samme mærke
Westin