30-09-2021 10:55:38
Savage Gear Finezze Spin 6'8" 202cm MH Lure 7-25g & M Lure 4-18g. - 2sec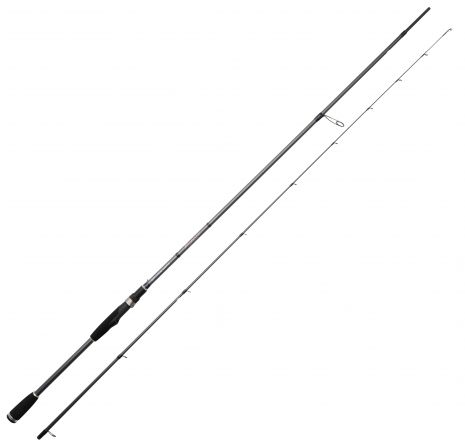 TOP-Moderne & super lette spinnestænger i 40 ton kulfiber.

Et oplagt High-End produkt til streetfishing og klassisk predatorfiskeri.

Serien af Finesse stænger omfatter mange rigtig lækre modeller,

Finesse Spin 6'8'' findes på lager i 7-25g. (Vægt Kun: 110g.) + 6'8'' 4-18g. (Vægt Kun: 105g.)

Modellerne er lidt stivere og MEGET hurtigere end man er vant til at se på sådanne stænger med denne kastevægt!

Naturligvis monteret op med letvægts kvalitets fittings med high performance.


The Finesse series is designed for optimized lure control and feeling when fishing with Finesse
style lures - both hard and soft. These rods are ideal for twitching hard lures, whacky and drop
shot and vertical fishing with a superb "Real Feel" weight balance, that gives you an optimized
lure feeling. The Line Flow tapered Micro guide system gives you perfect long and controlled
casts, less tangles and wind knots and amazing accuracy. The Finesse series - perfection for
modern lure fishing!
SG Gold Label R/S
Premium SIC Guides
Line Flow Tapered Micro Guide System
40T High Modulus Japanese carbon fibre
Real Feel Balance
Hard EVA Handles
Ready to fish deluxe rod Bags

Super light and sensitive blanks, perfected for soft lure fishing - hits
on the drop, superior sensitivity, hook sets and fights on thin inelastic
braided lines - all handled perfect with these superb rods!

mail@jagtogfiskerimagasinet.dk
Se andre produkter fra samme mærke
Savage Gear