19-09-2014 13:33:41
Hardy CC De France sæt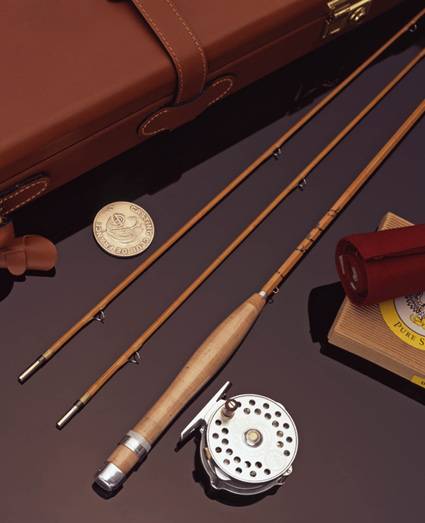 Producentens beskrivelse:
The investment of a lifetime
In 1910 John James Hardy received a request, from members of the aristocratic Casting Club of France, for a short light split-bamboo rod.
The Club held their meetings, under the presidency of Baron de Neuflize, at their headquarters in the Bois de Boulogne, Paris. One event at their annual casting tournament here was "The Little Rivers," where extreme accuracy was required to place the fly into small floating hoops placed under overhanging branches along a wooded stream. Thus the requirement for a short light rod.
John James responded by producing a 7ft, 2 piece rod that weighed a shade over 3ozs, which he personally demonstrated to the Club Members in Paris. He succeeded in casting 25 yards to the amazement of onlookers. The little rod became Hardy's all time most successful bamboo fly rod and was catalogued under the name of "C.C. de France" from 1911 to 1961.
Hardy's craftsmen have created a highly collectable Celebration Set, presented in a handsome Italian leather case with the personal signature of Jim Hardy.
Understandably, since production will be strictly limited to no more than 100 sets worldwide, demand for these sets will be unprecedented.
Each set comprises;
A 7' #4 'C.C. de France' split bamboo rod in two pieces, with an additional spare top section
A silver anodised 3" Bougle Fly Reel, uniquely-inscribed with 'C.C de France'
A double-taper four-weight silk fly line
A commemorative medal inscribed with the 'C.C. de France' logo and fly emblem
A detailed history of the rod, personally signed by Jim Hardy
A fine Italian leather carrying case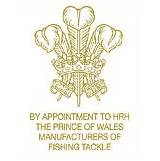 mail@jagtogfiskerimagasinet.dk
Se andre produkter fra samme mærke
Hardy