13-01-2021 11:18:37
Scierra Traxion 3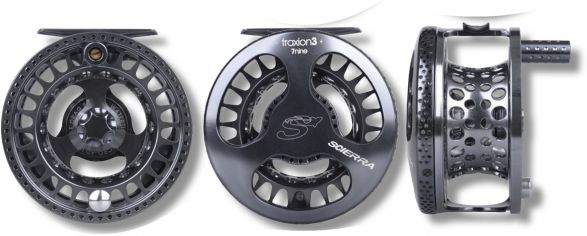 Producentens beskrivelse:
"Strength, durability, and design have been the main focal points on this reel range. Traxion 3 is machine cut from 1 block of 6061 grade aluminum. The submerged reel foot is designed as a part of the main frame to absorb and transfer power, and at the same time placing the reel in a more ergonomic position - closer to the rod. The large easy grip drag rim, is an integrated micro-adjustable, water tight drag system, secures maximum performance under any fishing condition. The spool is u–shaped to add more backing to your fight.
• Strong Submerged reel foot, machined from the body aluminum block
• Water tight drag system
• Micro adjustable drag system
• Large round Shaped, easy grip drag rim
• U-shaped spool for increased backing line
• Easy to change spooling direction"

mail@jagtogfiskerimagasinet.dk
Se andre produkter fra samme mærke
Scierra