31-05-2022 16:51:58
McNett Cotol-240 Cure Accelerator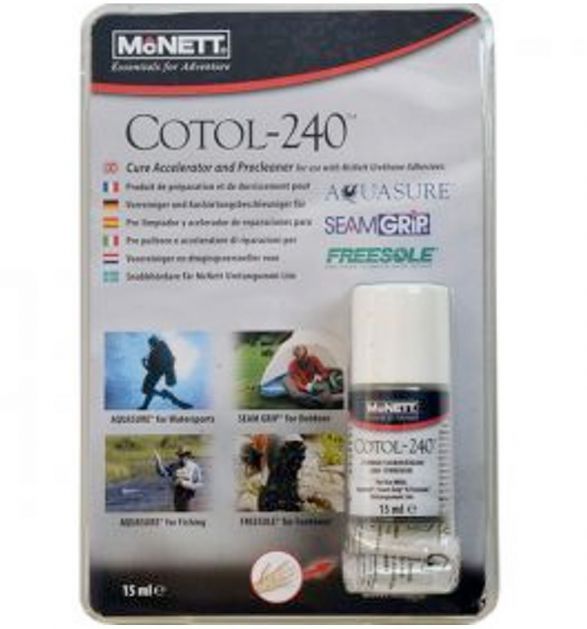 McNett Cotol-240 er et tilsætnings product der tilsættes til Aquasure, Aquaseal, Liquidseal universallim for at fremskynde hærdningsprocessen og speede denne op!
Et u-undværligt produkt, når man er afsted på fisketuren eller finder ud af at der er hul iwadersen dagen før om aftenen :-)
Brugsanvisning medfølger.
Some things are made for each other. Like a ball game, a hot dog and a beer. Or Cotol-240™ Cleaner & Cure Accelerator and Aquaseal® repair adhesive by Gear Aid®. With Aquaseal, you can easily repair tears and rips in your favorite waders, outdoor gear, dive equipment and watersports gear. Cotol-240 improves those gear repairs by cleaning the surface and speeding glue dry time to less than two hours; tack in 15 minutes.
Don't let a rip or a tear stop you. Repair it fast with a combination of Aquaseal and Cotol-240 and keep your gear going as long as you do.

mail@jagtogfiskerimagasinet.dk
Se andre produkter fra samme mærke
McNett