15-09-2016 23:35:42
OMTD Heavy Straight SW Single Hook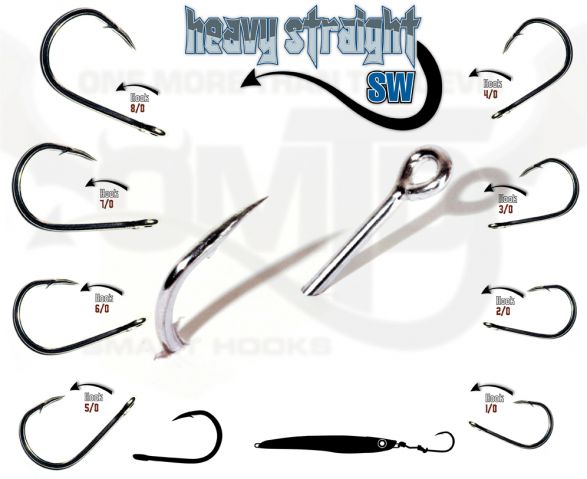 OMTD kroge i særklase - "ONE MORE THAN THE DEVIL" er et Italiensk Topbrand i hysterisk vild kvalitet.
Når kun det bedste er godt nok!!!
Disse lækre ekstra stærke & fortinned Lure-kroge er highend kroge med svejset øje og Forged for størst styrke.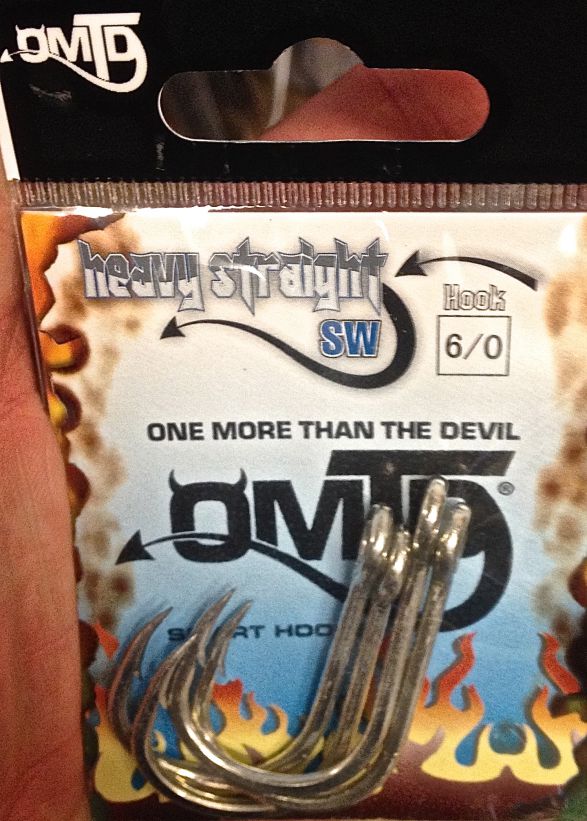 Findes fra str. 1/0 - 8/0 enkeltkrog med kemisk skærpet Let indadbøjet Point krogspids.
Oplagt krog til fiskeri med AGN, til popper, stickbaits, jerkbaits, Coneheads mm.
Super stærke Forged kroge med kraftig modhage.
2 - 8 stk. pr. pk.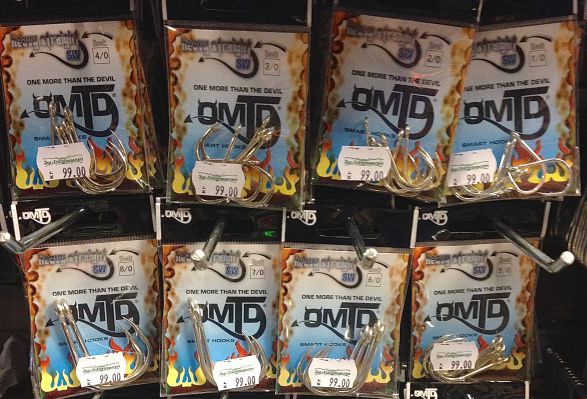 A versatile and sturdy SW hook with curved beak designed to enhance hook-set penetration.
The electronically welded ring withstands the strongest strain, even in the most grueling situations.
The Heavy Straight SW is forged with an innovative thermical process, and the point is chemically sharpened for better penetration
OMTD Heavy Straight SW Single Hook

| | | |
| --- | --- | --- |
| Model / str. | JoF pris | |
| OMTD Heavy Straight SW Single Hook size 1/0 - 8 pk. | 99,- | |
| OMTD Heavy Straight SW Single Hook size 2/0 - 6 pk. | 99,- | |
| OMTD Heavy Straight SW Single Hook size 3/0 - 5 pk. | 99,- | |
| OMTD Heavy Straight SW Single Hook size 4/0 - 4 pk. | 99,- | |
| OMTD Heavy Straight SW Single Hook size 5/0 - 4 pk. | 99,- | |
| OMTD Heavy Straight SW Single Hook size 6/0 - 4 pk. | 99,- | |
| OMTD Heavy Straight SW Single Hook size 7/0 - 2 pk. | 99,- | |
| OMTD Heavy Straight SW Single Hook size 8/0 - 2 pk. | 99,- | |

mail@jagtogfiskerimagasinet.dk
Se andre produkter fra samme mærke
OMTD