24-03-2020 13:38:35
Cascapedia Brunswick - Special eddition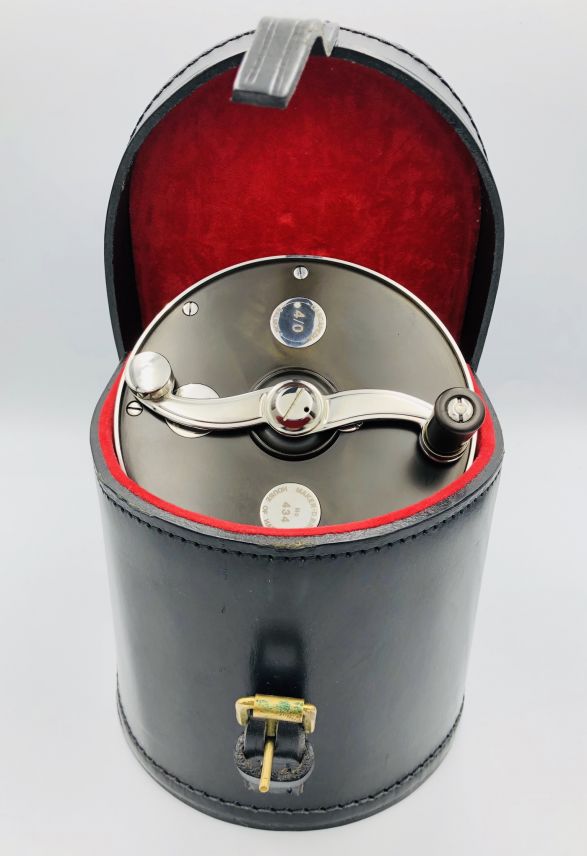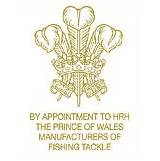 Cascapedia Brunswick -  Special eddition , Er kun produceret i 500 eksemplarer pr størrelse
Klassisk Hardy hjul til den kræsne lystfisker, der stiller store krav til såvel et smukt udseende som funktionalitet og præstation. Uden tvivl Hardys mest omtalte hjul gennem tiderne og dette ikke uden grund.
Det s formede håndtag, den kraftfulde skivebremse samt det kraftige hjulhus er med til at gøre det til noget helt specielt.
Udviklet og bygget i Alnwick, England.
Leveres i et lækkert læder etui
 here is a Hardy Brunswick Cascapedia  Ltd. Edition Fly Reel. Made in 1991, Hardy reissued 500 of these replicas worldwide.
This one is serial 434 and 356 . From the papers that come with the reel, "This trout fly reel has been hand-built by one of four Hardy master-craftsmen, who together lay claim to 116 years of reel-making experience.
The maker's name is commemorated alongside the limited edition number on a stainless steel medallion on the winding plate.
Another medallion displays the famous 1896 Hardy Rod-in-Hand trademark.
The drum is made from highly polished bar-stock 6262 aluminium with a naval brass, integrally-machined spindle.
The side-plates are polished ebonite, the rims are stainless steel, the reel seat is brass nickel, and the pillars, drag selector and check button are finished in polished nickel silver.
 The reel weighs 9.2 oz and measures 2 7/8" diameter, 1 1/8" width. Right hand retrieve. Rated for a 5wt line and 50 yards of backing.
Reel was made by Ian Evans. Comes with black Hardy block leather case, reel manual, and original box, all in new condition.
The Brunswick Cascapedia 1/0 Trout  Nr 356 ud af 500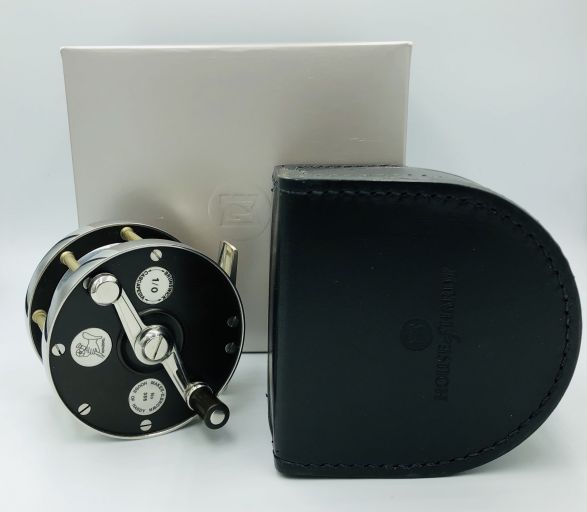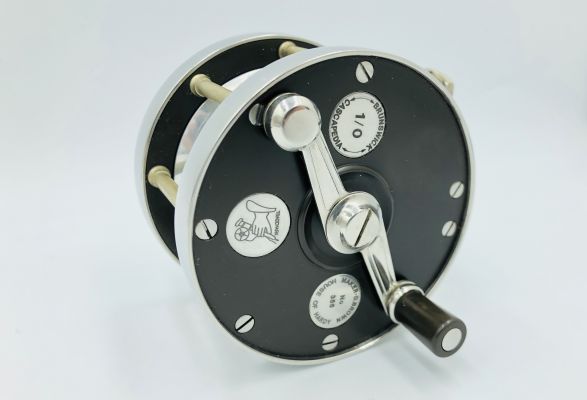 The Brunswick Cascapedia 4/0 Salmon Nr 434 ud af 500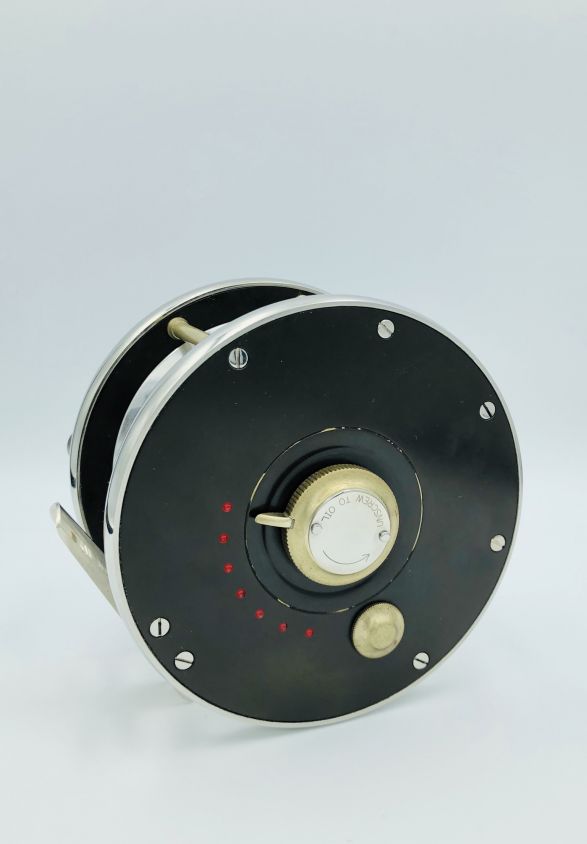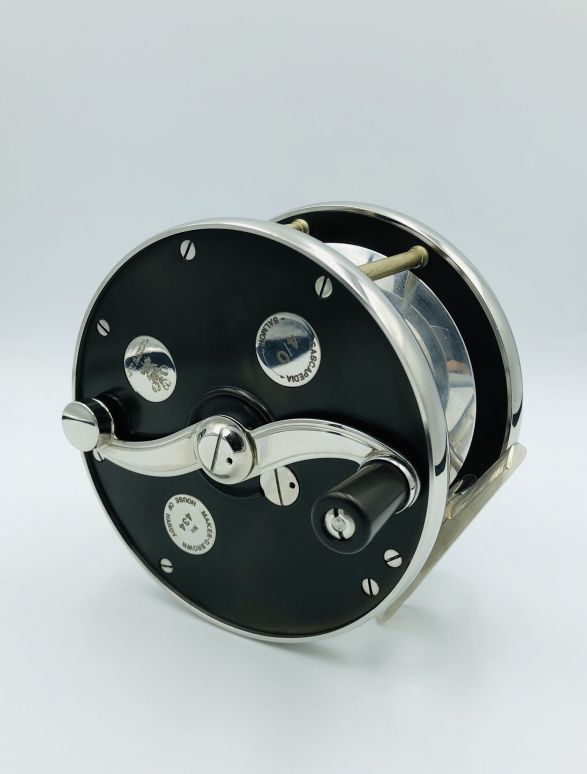 Cascapedia MK II

| | | | |
| --- | --- | --- | --- |
| Model / str. | Vejl. pris | Tilbud | |
| Cascapedia Brunswick - Special eddition 1/0 Trout RHW | | 18.999,- | |
| Cascapedia Brunswick - Special eddition 4/0 Salmon LHW | | 24.999,- | |

mail@jagtogfiskerimagasinet.dk