25-03-2023 13:22:28
Shimano Stella FK - Nyhed!
Så er det nye Stella FK 2022 landet.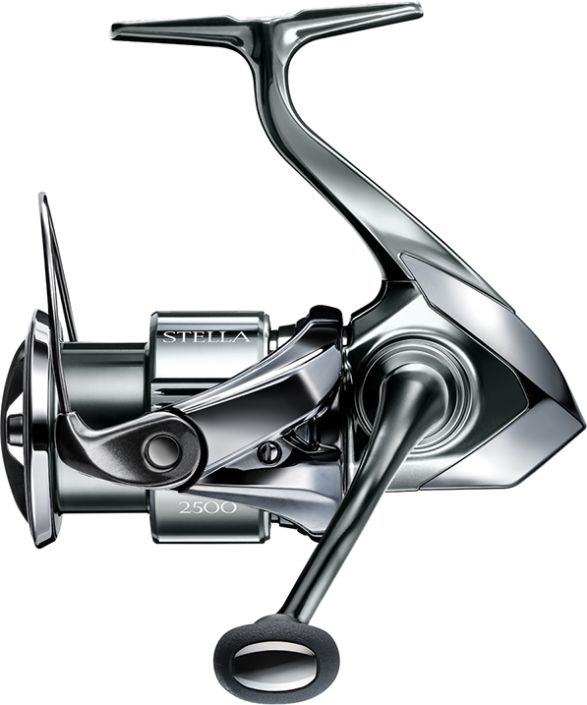 Producentens beskrivelse: (Engelsk)
The legacy of STELLA represents the long history of Shimano industry leading design and manufacturing technologies, the development is never-ending. This new generation of STELLA sets an unmatched performance standard with a number of upgrades for the ultimate fishing experience. True to its rich history, Infinity Evolution continues.
The new Stella features the following major technology upgrades for 2022. Infinity Cross achieves overwhelming gear durability through a revised drive and pinion gear design with improved surface area contact and meshing. Infinity Loop creates a precise winding pattern which drastically reduces friction as line leaves the spool, resulting in exceptional casting performance. Infinity Drive greatly decreases frictional resistance, increasing power transmission and torque when winding under heavy loads. An Anti-Twist Fin has been installed near the line roller to maintain line tension and prevent line wrapping around the spool in an uneven manner. While Dura Cross, a revolutionary new drag washer design, provides a substantial increase in durability while providing smooth consistent drag performance.
In addition to this, the Stella still continues to feature the super durable cold forged Hagane Gear, Micromodule II gearing, Silent Drive and X-Ship for smooth transmission and light winding. To ensure on water performance X Protect water resistant technology still features and the Long Stroke Spool design provides maximum casting performance.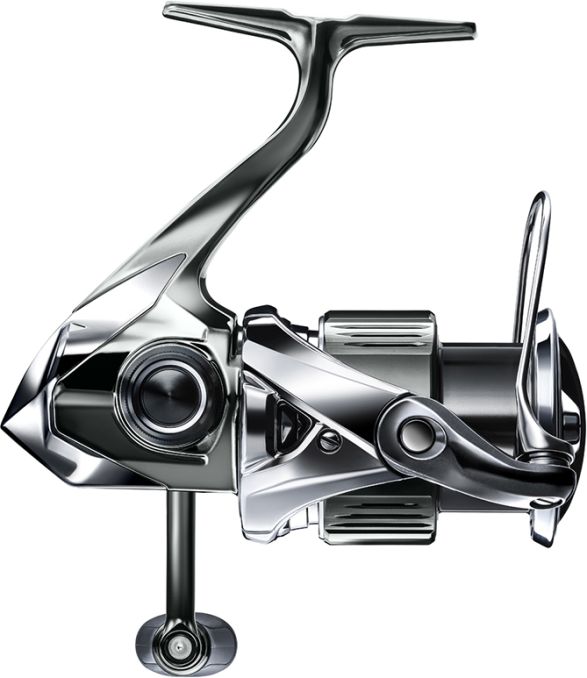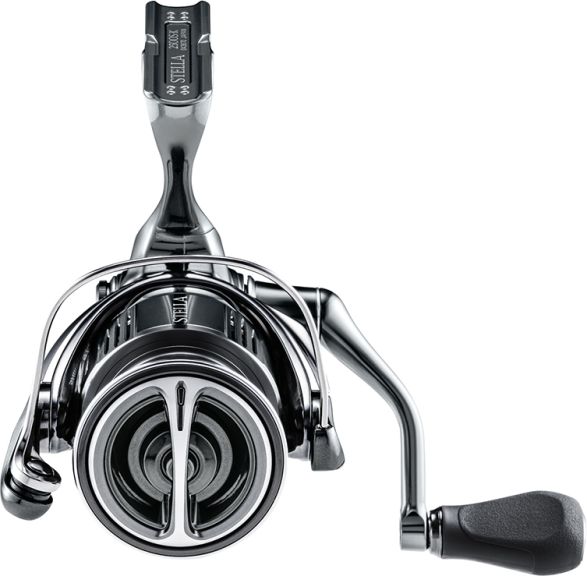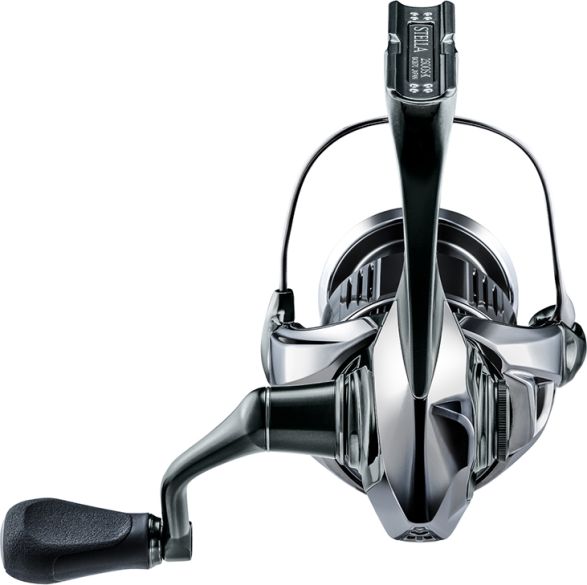 Nedenstående liste viser alle modeller og versioner det nye Stella hjul kommer i. De mest gængse størrelser vil være lagervare men der vil være nogle varianter der kun tages hjem på bestilling. 
Shimano Stella FK

| | | | | |
| --- | --- | --- | --- | --- |
| Vare: | Model: | Vejl: | Nu: | |
| Shimano Stella FK | 2500S / 0.16-150/0.18-120/0.20-95 - 5.1:1 | | 6.199,- | |
| Shimano Stella FK | 2500HG / 0.25-160 - 5.8:1 | | 6.199,- | |
| Shimano Stella FK | C3000 / 0.25-210/0.30-130/0.35-100 - 5.1:1 | | 6.199,- | |
| Shimano Stella FK | C3000M HG / 0.25-125/0.30-85 - 5.8:1 | | 6.199,- | |
| Shimano Stella FK | C3000XG / 0.30-180/0.35-130 - 6.4:1 | | 6.199,- | |
| Shimano Stella FK | 1000 / 0.18-170/0.20-140/0.25-90 - 5.1:1 | | 6.199,- | |
| Shimano Stella FK | 2500 / 0.25-160 - 5.1:1 | | 6.199,- | |
| Shimano Stella FK | C5000XG / 0.35-175/0.40-120 - 6.2:1 | | 6.399,- | |
| Shimano Stella FK | 4000M / 0.25-165/0.30-120/0.35-80 - 5.3:1 | | 6.299,- | |
| Shimano Stella FK | C2500S / 0.16-150/0.18-120/0.20-95 - 5.1:1 | | 6.199,- | |
| Shimano Stella FK | 4000XG / 0.30-180/0.35-130 - 6.2:1 | | 6.299,- | |

mail@jagtogfiskerimagasinet.dk
Se andre produkter fra samme mærke
Shimano