06-01-2023 13:46:38
WW-L Litespeed F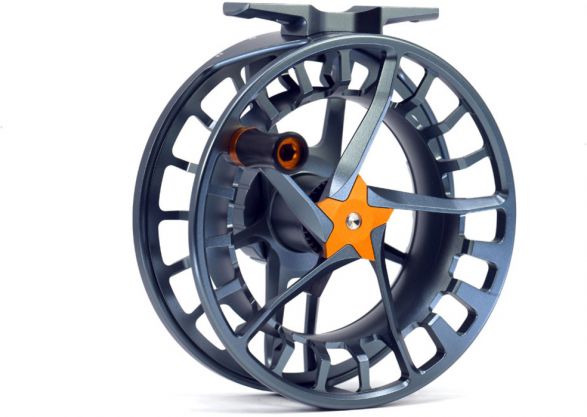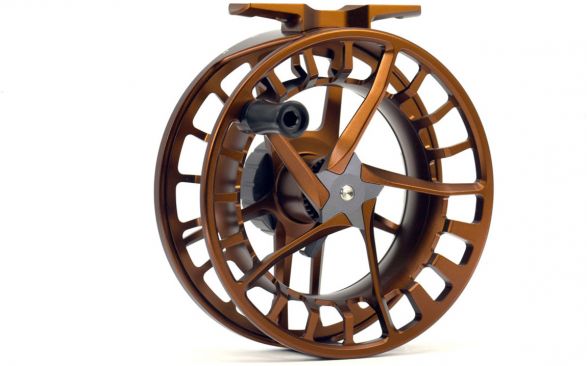 Light-year. The distance traveled by light in a single year; the time it takes for design to evolve to a next step.
What can be said about larger but lighter, lighter but stronger? Of course it can be done. We've done it over and over again, but does there come a time when the bar can't be raised?
No, there are always improvements to be made, new ways of thinking, new materials, and processes to exploit. As we've said – the performance benchmark for a fly reel is retrieve rate per ounce. If you haven't thought about it before, think about it now: there's no downside to high retrieve rate other than extra weight.
As an example, consider the 2021 Gen 6 Litespeed: CNC machined with material distributed artfully along critical load paths, stable and strong, so light you might forget it's there, but beautiful enough to make you remember it is.
The art of the fly reel derives from the science of the fly reel, but at the end of the day both art and science, when held in balance, serve to make us smile.
LSF – The LSF is the freshwater version of the new Litespeed. The chassis is based on the conical system found in our other reels with the addition of a click stop drag knob and a unique spring set that creates a linear progression of torque with very fine resolution at the light end of its range. LSF spool and frame architecture is super-arbor in scale for high retrieve, but spare and open to promote line drying and, of course, reduce weight.
Arbor diameters/ratios follow Force SL
Highest retrieve rate of any WWL reel
Larger in diameter and lighter than Speedster S
Revamped and improved conical drag system
Indexing drag knob with click settings
Linear progression drag springs - predictable drag tension
Improved dynamic seals – possible IPX rating (with spool on)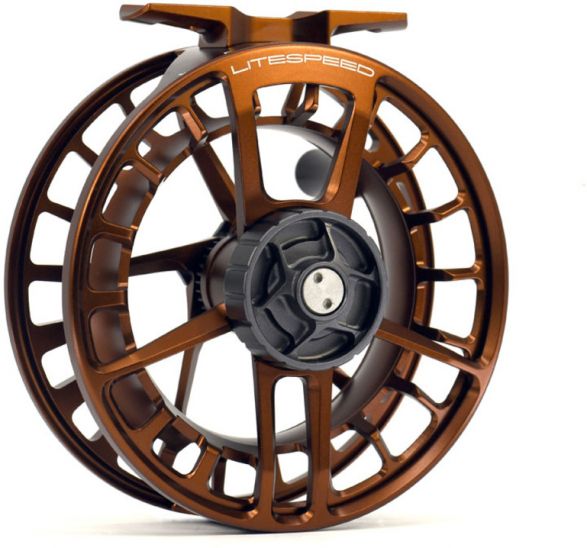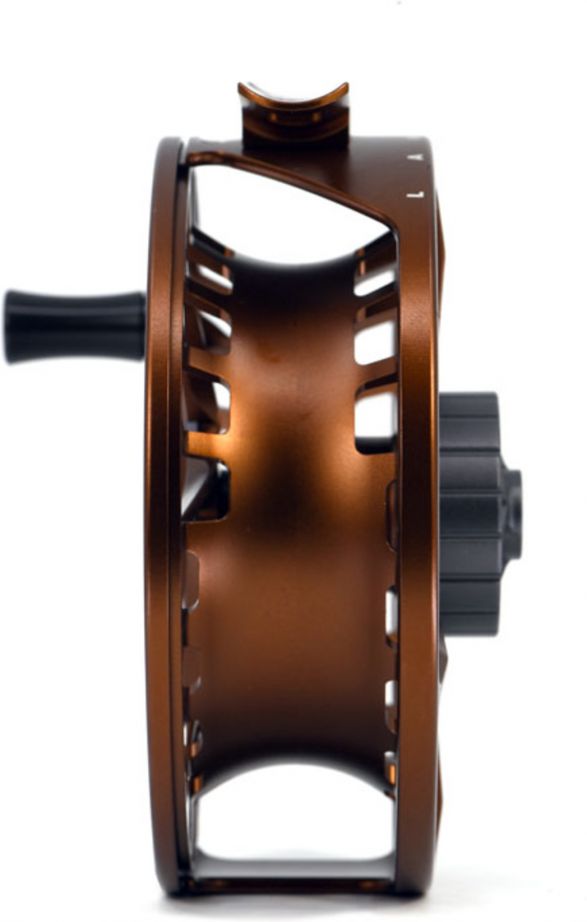 Litespeed F-Series -3+   89mm    23mm    88gr    WF 2-4    WF4 75 yds 20#
Litespeed F-Series -5+   95mm    25mm    102gr  WF 4-6    WF6 125 yds 20#
Litespeed F-Series -7+   102mm  25mm    128gr  WF 6-8    WF8 180 yds 20#
| | | | | |
| --- | --- | --- | --- | --- |
| Produkt | #Klasse | Farve | J&F pris: | |
| WaterWorks/Lamson Litespeed F -3+ | #3/4 | Whiskey | 5.299,- | |
| WaterWorks/Lamson Litespeed F -3+ | #3/4 | Fuego | 5.299,- | |
| WaterWorks/Lamson Litespeed F -5+ | #5/6 | Whiskey | 5.299,- | |
| WaterWorks/Lamson Litespeed F -5+ | #5/6 | Fuego | 5.299,- | |
| WaterWorks/Lamson Litespeed F -7+ | #7/8 | Whiskey | 5.599,- | |
| WaterWorks/Lamson Litespeed F -7+ | #7/8 | Fuego | 5.599,- | |

mail@jagtogfiskerimagasinet.dk