18-12-2015 12:01:08
Geoff Anderson Inxula Polartec Fleece Shirt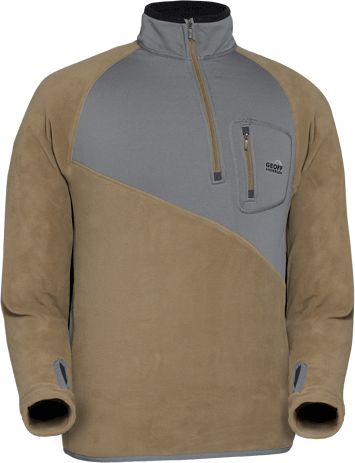 Inxula Polartec 100 Classic trøje

Et varmende mellemlag




Giver varme, velegnet som mellemlag
Meget åndbar, vindafvisende og virkelig velegnet til højt aktivitetsniveau
Blød og behagelig mod huden som holdes tør når man sveder
Utrolig holdbar og vil overleve andre fleece stoffer
Kan maskinvaskes og tørrer hurtigt
Lommer med lynlås
Hælstrop i buksebenene
Økotex 100 (ingen giftstoffer)
Farve: Lead Grey / Gargoyle



Trøjen vejer 272 gram (L)





Inxula

™ The perfect midlayer !



Highlights


Completely flat seams.
Polartec® PowerStretch.
Body-hugging 4-way stretch provides unrestricted freedom of movement.
Keeps your skin dry when you sweat.
Highly breathable
Provides warmth without the weight and bulk of traditional insulating fabrics.
Machine washable.
Practical chest pocket with zipper.



---
General:

Sizes:

XS-XXXL.

Colour:

Leadgrey/gargoyle.
Weight: 272gm. (Large):
Complimentary product: Inxula™ pants
How does it work

Moisture and high relative humidity next to the skin cause discomfort.
Polartec® Power Stretch® keeps the skin dry through three complementary mechanisms:
1) The fabric is highly breathable and does not restrict the movement of moisture vapor.
2) "Touch Points" on the fabric inner surface draw off the sweat.
Sweat is wicked off the skin to the outside of the fabric, where it spreads rapidly for evaporation.
3) When the sweat reaches the outside of the fabric, it spreads out to many times its original surface area, enabling it to dry at least 2 times faster than cotton.

---
Technical highlights:


Polartec® Power Stretch® is the most versatile outdoor apparel fabrics available today.

Inxula™ feature a proprietary construction with two unique surfaces: the durable outer layer is wind- and abrasion-resistant; the soft inner layer pulls moisture away from your skin keeping you dry, warm and comfortable.

Inxula™ feature compression stretch which can improve performance and reduces the chance of certain types of stop-go injuries. All the fabrics excel at handling the demands of the next-to-skin environment.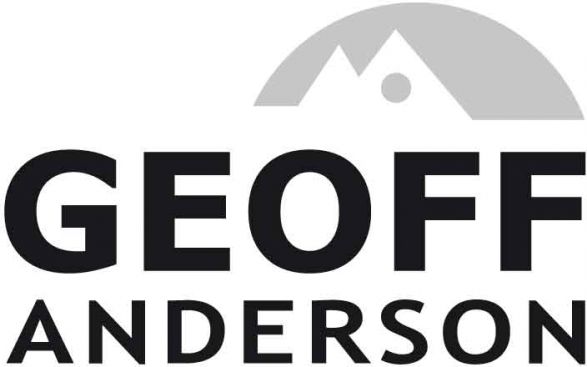 Geoff Anderson Inxula Polartec Fleece Shirt

| | | | |
| --- | --- | --- | --- |
| Model / str. | Vejl. pris | Tilbud | |
| Geoff Anderson Inxula Polartec Fleece Shirt - Col.: Leadgrey/gargoyle. Size: L | | 699,- | |
| Geoff Anderson Inxula Polartec Fleece Shirt - Col.: Leadgrey/gargoyle. Size: M | | 699,- | |
| Geoff Anderson Inxula Polartec Fleece Shirt - Col.: Leadgrey/gargoyle. Size: S | | 699,- | |
| Geoff Anderson Inxula Polartec Fleece Shirt - Col.: Leadgrey/gargoyle. Size: XL | | 699,- | |
| Geoff Anderson Inxula Polartec Fleece Shirt - Col.: Leadgrey/gargoyle. Size: XS | | 699,- | |
| Geoff Anderson Inxula Polartec Fleece Shirt - Col.: Leadgrey/gargoyle. Size: XXL | | 699,- | |
| Geoff Anderson Inxula Polartec Fleece Shirt - Col.: Leadgrey/gargoyle. Size: XXXL | | 699,- | |

mail@jagtogfiskerimagasinet.dk
Se andre produkter fra samme mærke
Geoff Anderson