09-03-2018 12:26:14
Guideline Gear Bag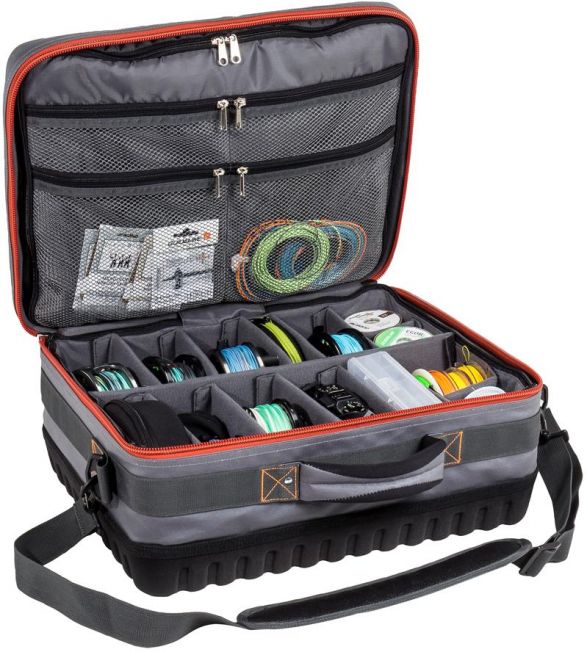 Super lækker taske med udtagelige rumindelinger der kan rumme hjul, bokse, liner, computer, kamera osv.
Siderne er forstærket og bunden er i formstøbt skum for ekstra beskyttelse af indholdet.
Tasken er udstyret med skulderrem, alm. bærehåndtag, lynlås der kan låses med lille hængelås samt udvendig lomme til navneskilt.
Producentens beskrivelse:"This bag has lots of space and is very easy to adapt to your needs. Made from a tough and weather resistant 600D/300D/400g TPE fabric. A molded, waterproof and strong bottom and a rigid shock proof frame safes your valuables from outside abuse. The inside is lined with a soft and smooth padding and plenty of adjustable dividers to configure it to your specific needs. 

There are 4 large zippered mesh pockets on the inside of the lid. A further extra, padded and zippered pocket holds extras and can fit a computer. The Gear bag comes with a strong neoprene carry handle and a removable, padded shoulder strap. Size: 45 cm x 35 cm x 20 cm. Volume: 30 liters. Weight: 2,2 kg. Color: Grey with black and orange details."

mail@jagtogfiskerimagasinet.dk
Se andre produkter fra samme mærke
Guideline